Thanks to Simple Mills for sponsoring this blog post. All opinions are my own.
In this phase of life where it feels like we are all stuck at home 90% of the time, my kids seem to think that they need to snack CONSTANTLY. Let's be real, this is nothing new since quarantine life, but let's pretend I can blame it on that.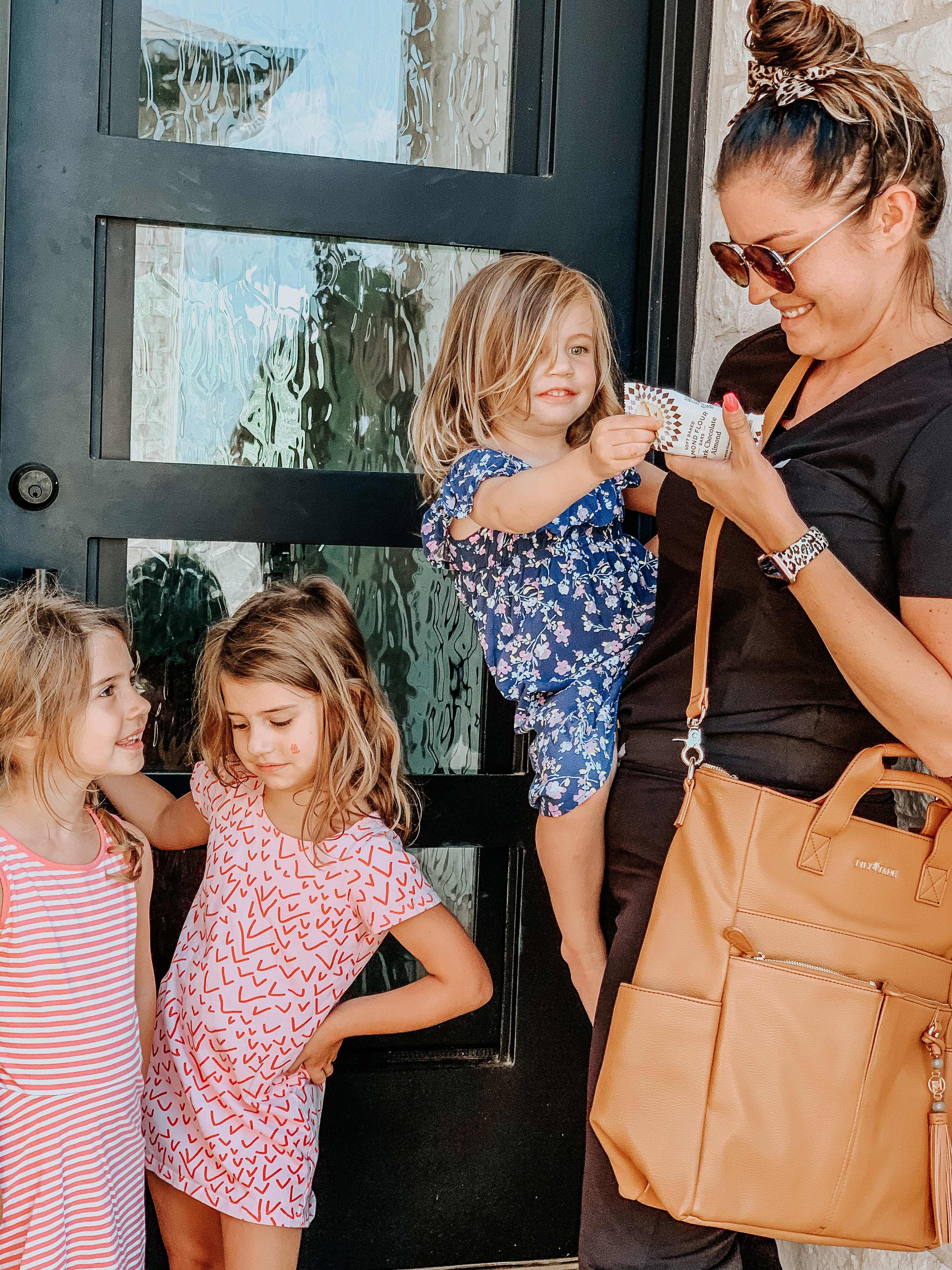 Kids (and adults) tend to reach for snacks frequently. This isn't necessarily a bad thing because it keeps their metabolism running strong and helps keep their brain and body fueled throughout the day. However, when we eat sugar-filled snacks or snacks that are lacking in substance and nutrients, our body just doesn't get what it needs so we are constantly needing more.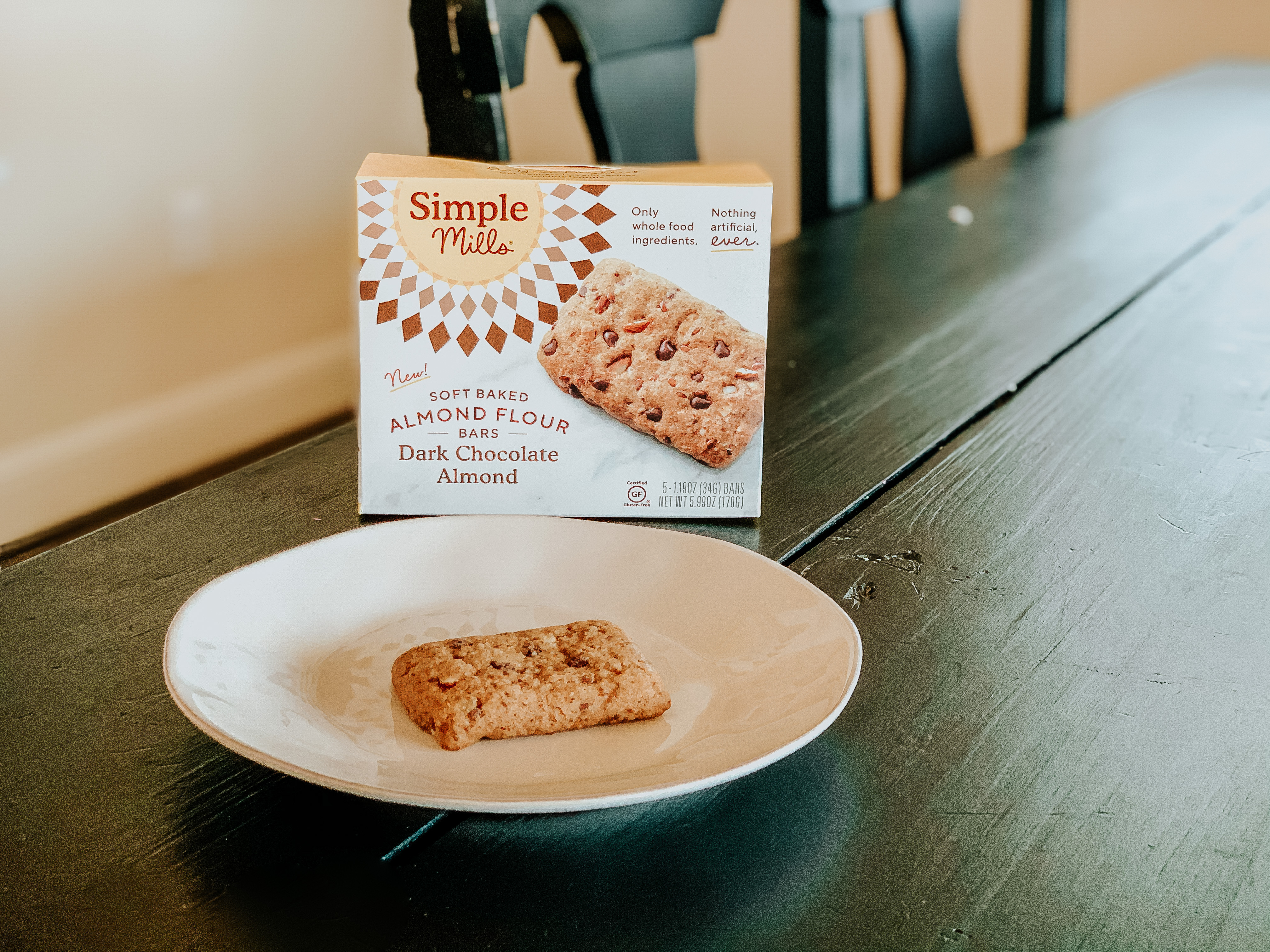 One of my favorite grab-and-go snacks for myself and my girls are the Simple Mills Soft Baked Bars we buy from Walmart. Our favorite flavors are the Dark Chocolate Almond and the Peanut Butter! These are a perfect anytime snack bar for snacking at home, on the go, or even for a super easy breakfast! I love them because of their simple ingredient list, they are allergen-free (no gluten, dairy, or soy), plus they are naturally sweetened with honey and molasses. The bars are chock-full of nuts, seeds, and fruit pieces for a satisfying blend of flavors and textures.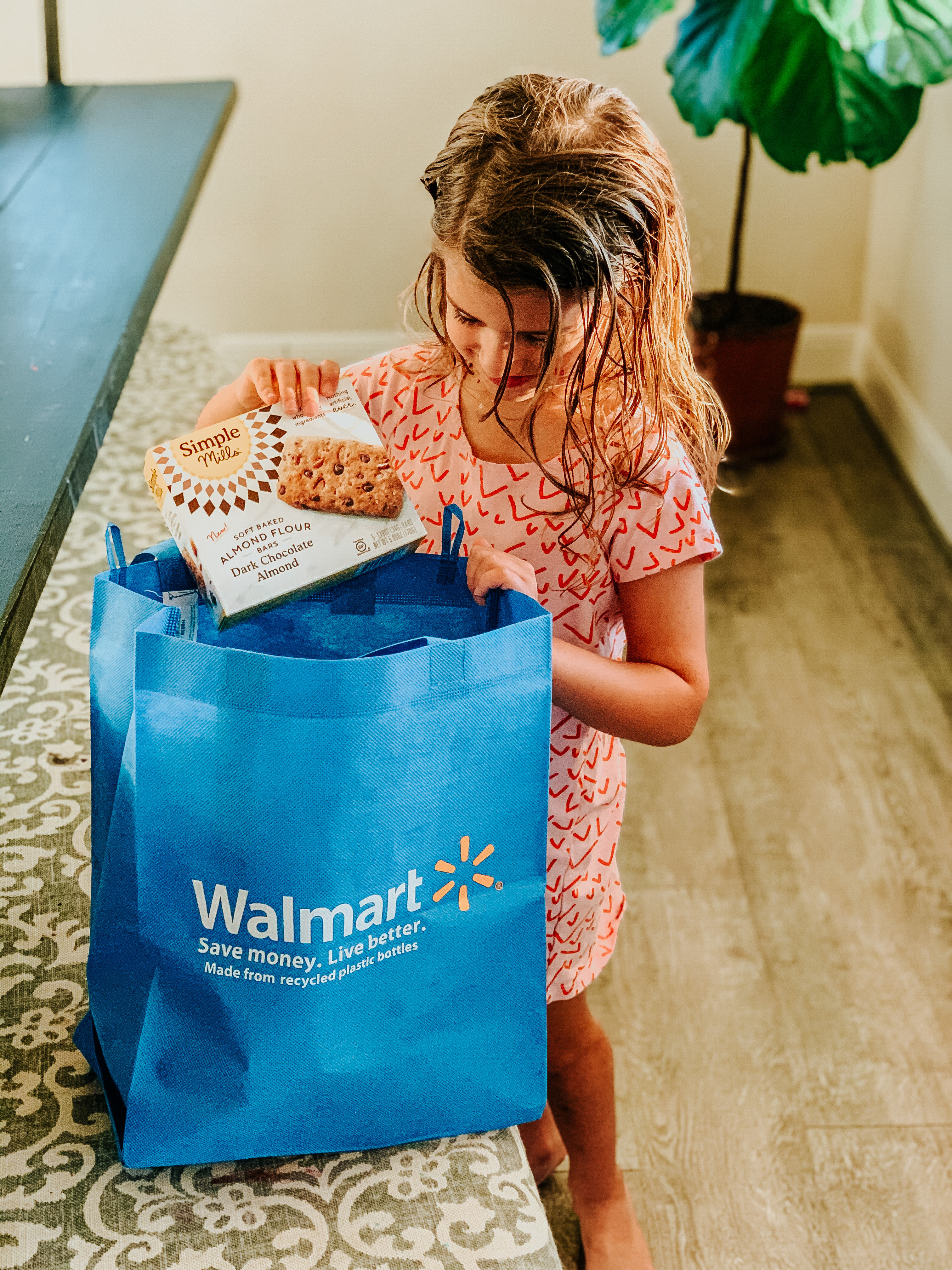 I TRY to make sure my kiddos reach for fresh (when possible) and nutrient-dense snacks so that their mind and body are running strong all day long. Another easy way to provide healthy snacking options throughout the day for kids is to fill a 6 cup muffin tin with different snack options and set it out on your table or island. Fill it with delicious fruits and veggies like carrots and apples or cucumber and stawberries, and our favorite Soft Baked Bars!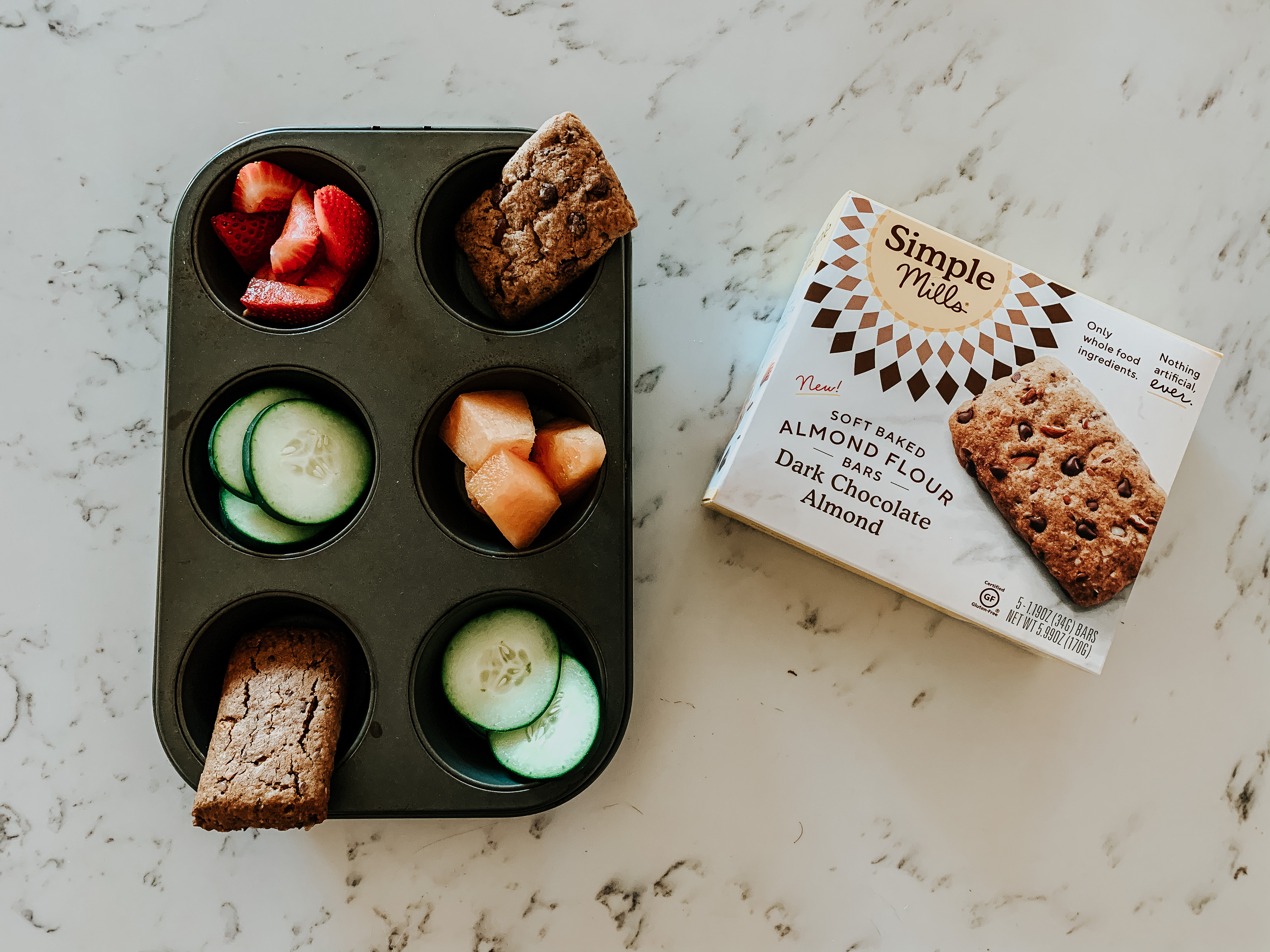 As moms, we are all just doing our best when it comes to feeding (and raising) our kiddos. So definitely don't stress or beat yourself up about snack choices. But I will say, stocking up on simple and nutrient-dense snacks like the Soft Baked Bars from Simple Mills definitely makes me feel like I am winning at this motherhood thing. Make sure to pick some up the next time you are at Walmart or check them out online HERE. Whole food heartiness never tasted so good.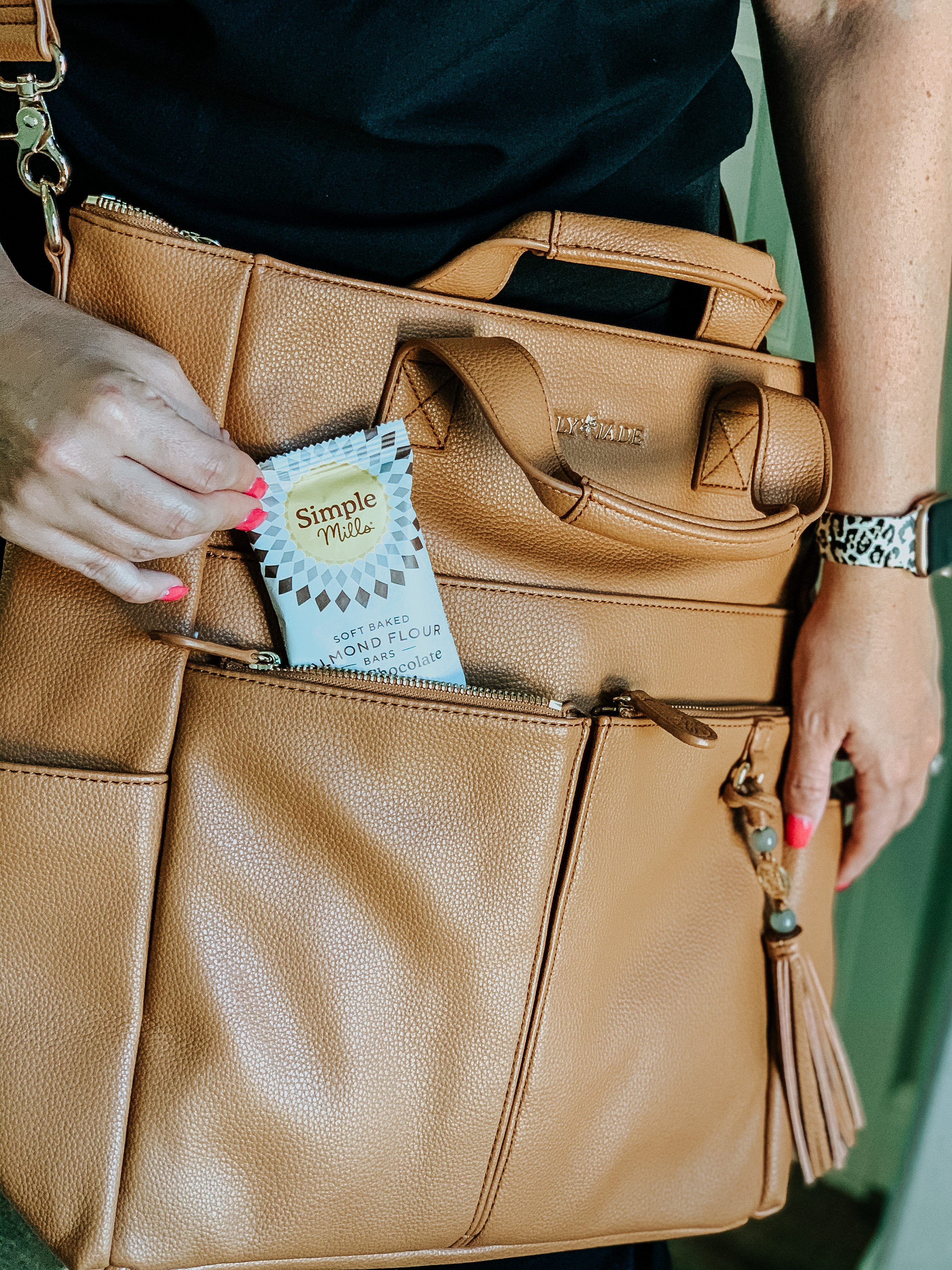 BONUS: They have a current Ibotta offer that will save you $1 off each box of Simple Mills Soft Baked Bars! Check that out HERE.
Happy snacking friends!