Now more than ever, keeping your home and family safe is so important! We love using Honest Disinfecting Spray around the house because it is a brand I have known and trusted for years. And let's face it, kids can be gross and are constantly bringing in germs! Anything that helps me keep things clean and safe is a win in my book.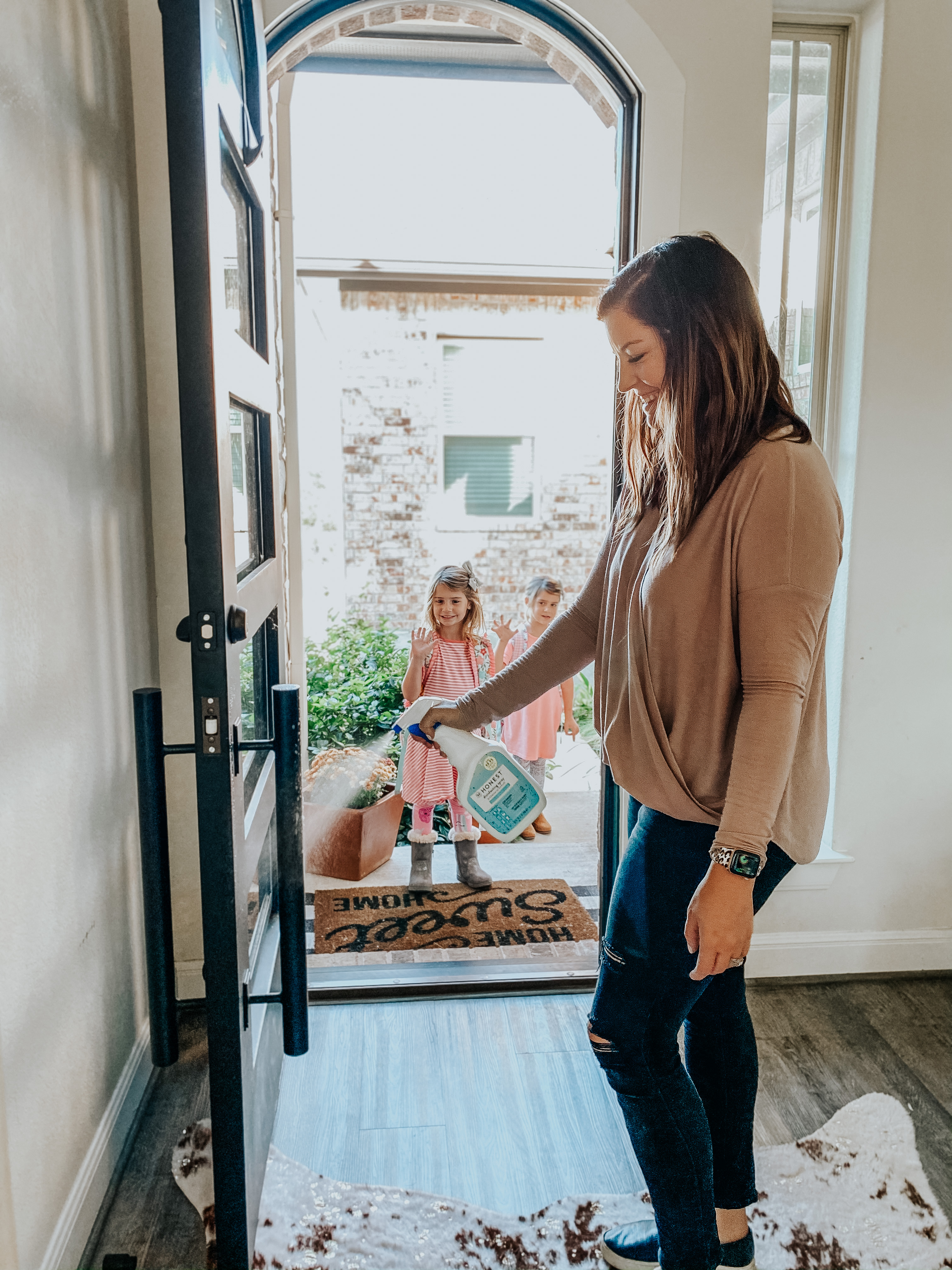 Now that the girls are back in school, I find myself disinfecting more often; which is awesome because I purchased it in a 3-pack pack at Costco. The Honest Disinfecting Spray is great because it is powered by Hydrogen Peroxide. So it kills all the bad things (i.e. 99.9% of the germs your fam comes in contact with daily, and effectively fights against the cold + flu viruses!) without being harsh or harmful to your little ones or pets!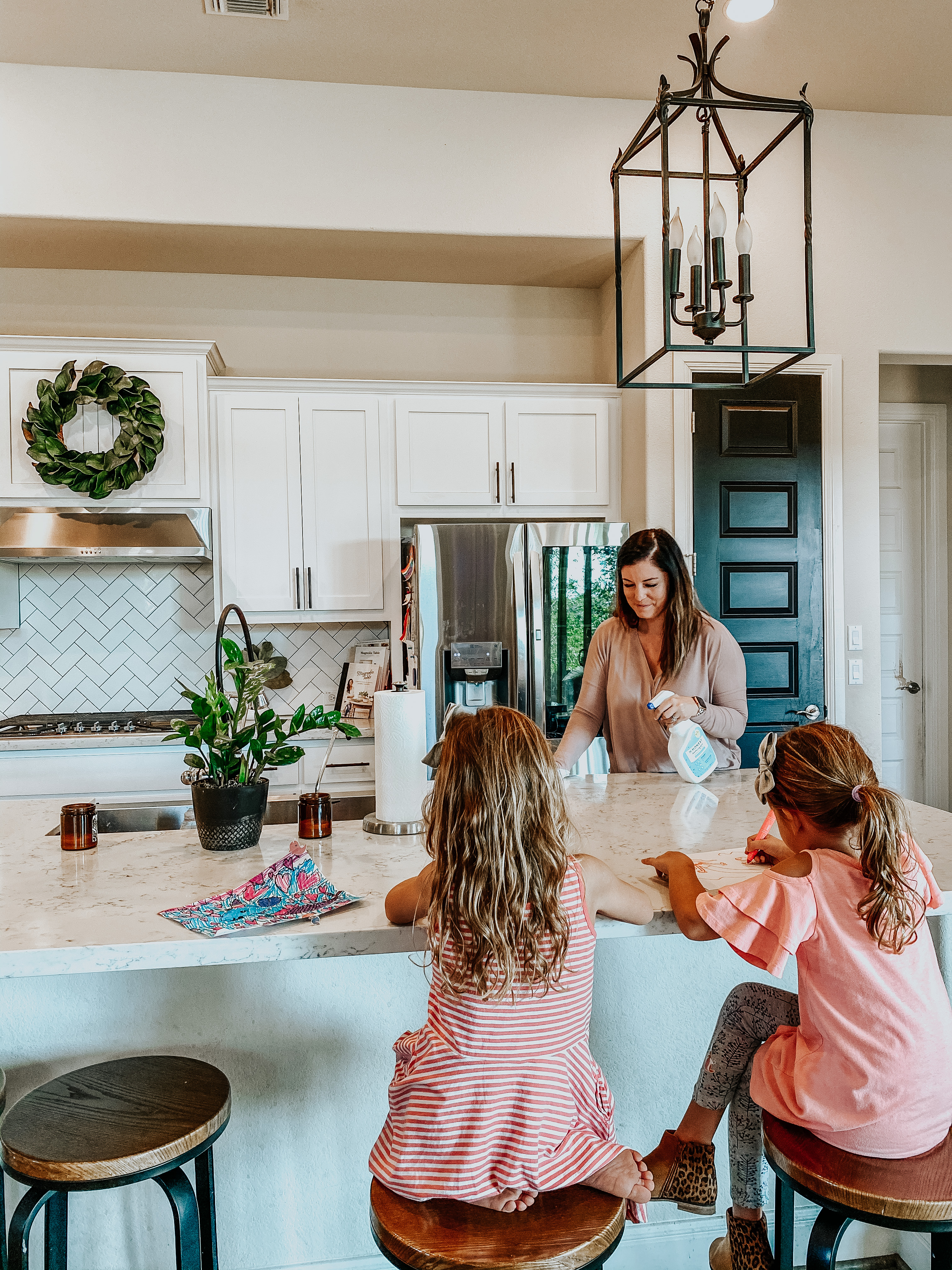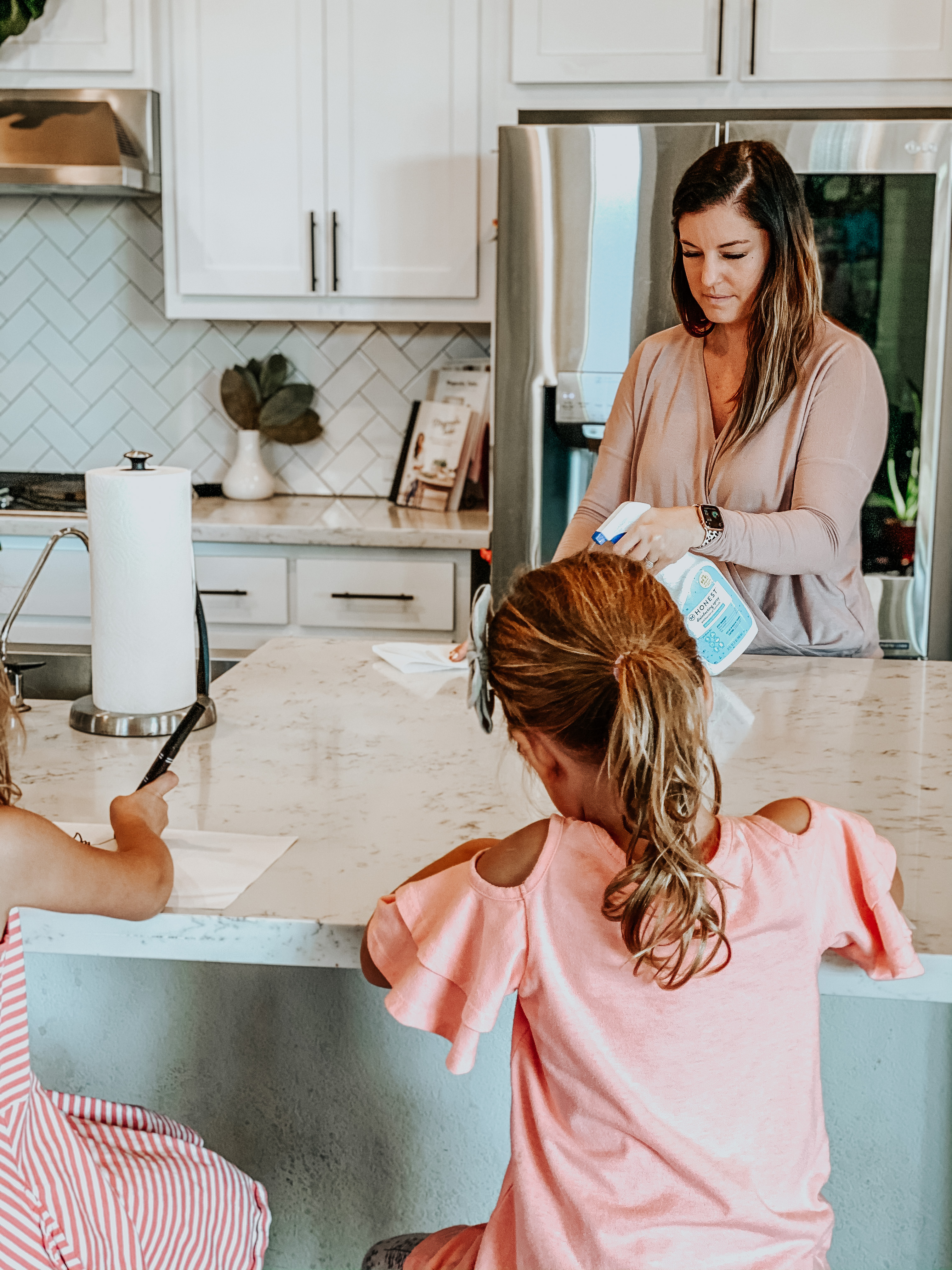 It's made to be used on hard, non-porous surfaces so I love to use it in the kitchen on the countertops, plus high-traffic areas like doorknobs, and the bathroom! I would not recommend using this product on porous surfaces like wood and brass. If you aren't sure if the surface you plan to use it on is ok, just test the spray on a small inconspicuous are first!
What I love most about this disinfectant spray is that I can use it to clean and deodorize and well as disinfecting! To clean and deodorize surfaces just spray on the surface until it's thoroughly wet and then wipe clean. If you're wanting to disinfect, you'll need to follow the same steps as you would to clean, but let it set on the surface for 10 minutes before wiping clean.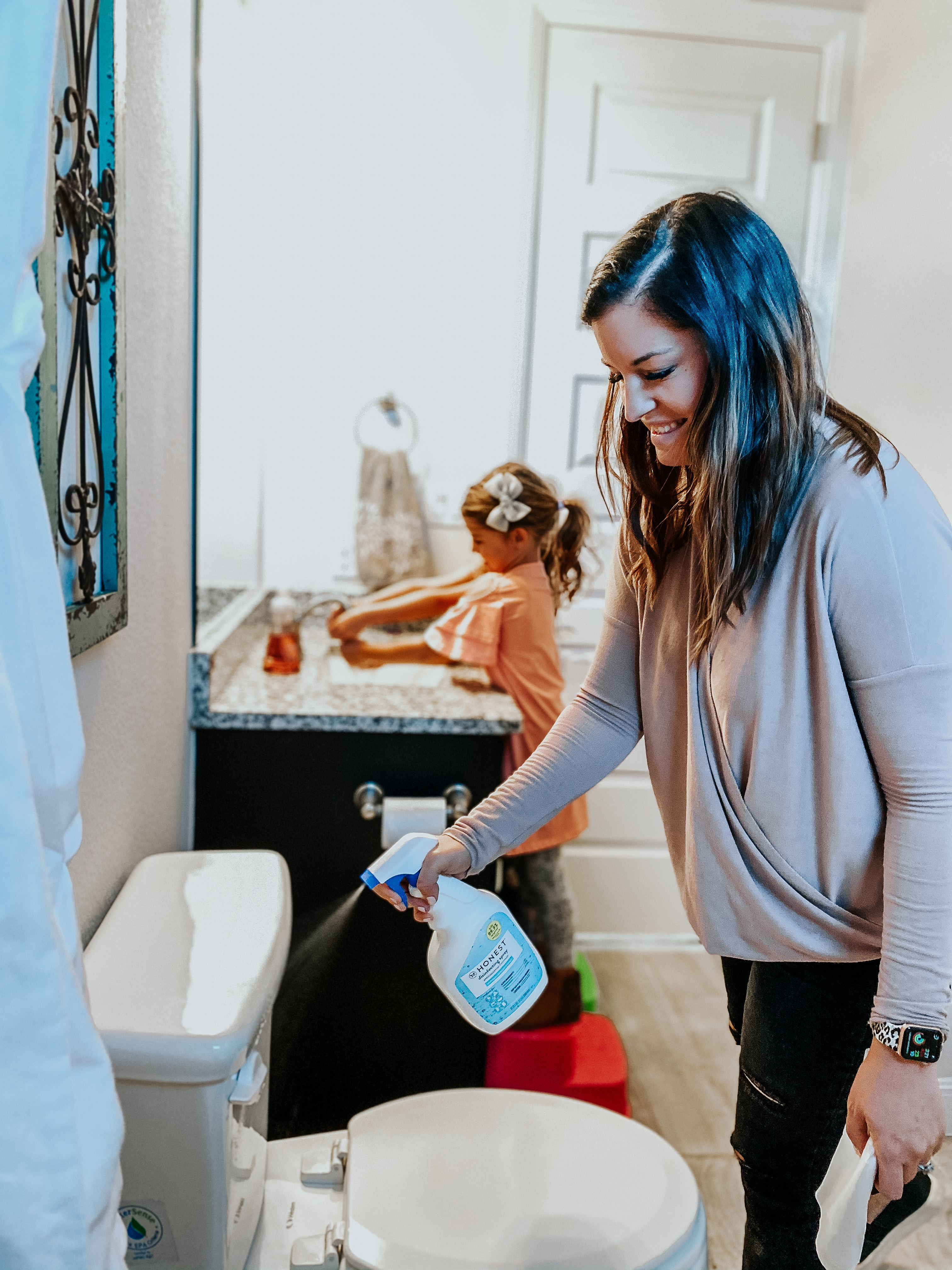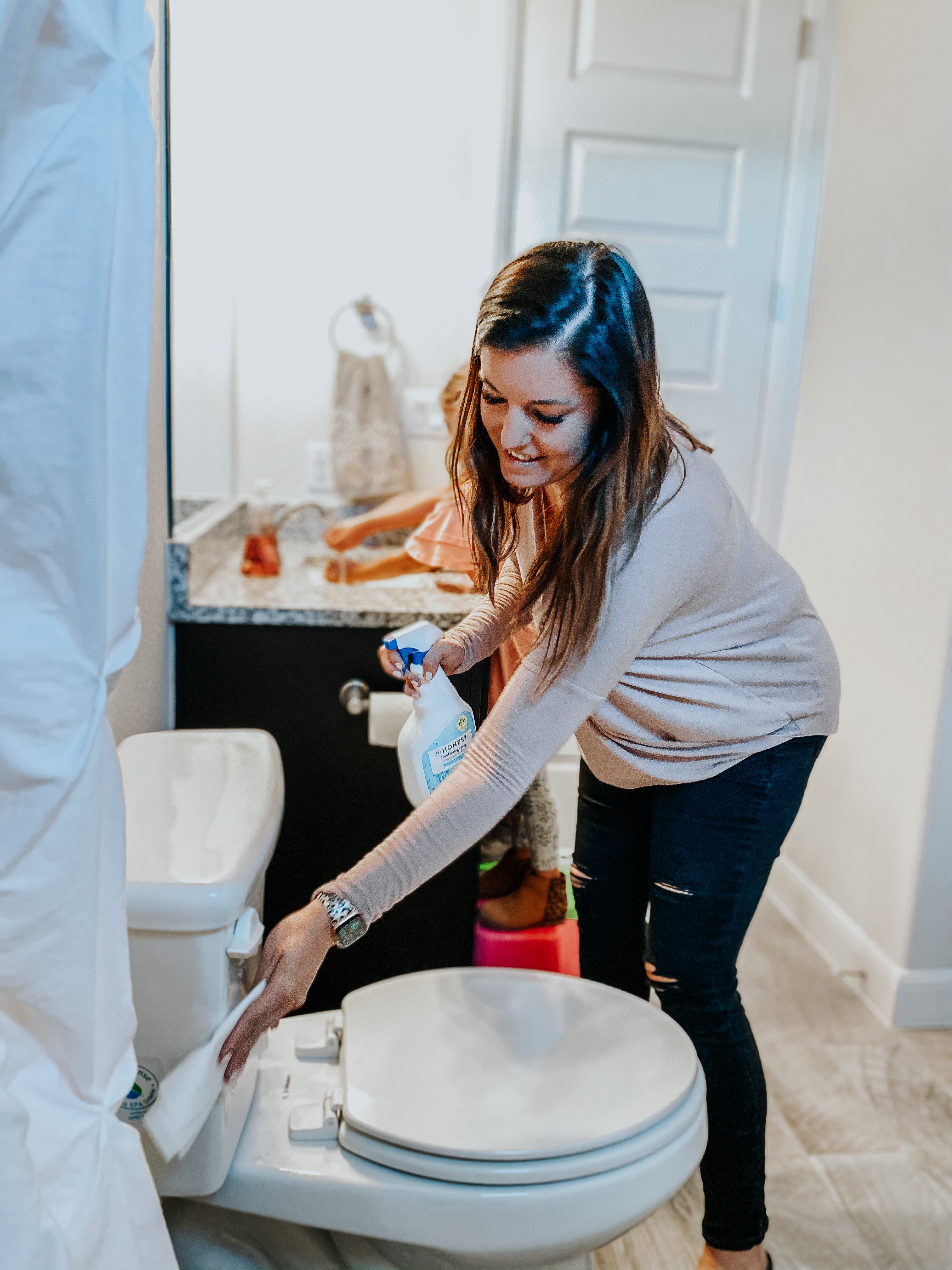 The Honest Disinfecting Spray is fragrance-free and doesn't have any of the bad stuff like bleach, phosphates harsh abrasive/chemicals, or fumes.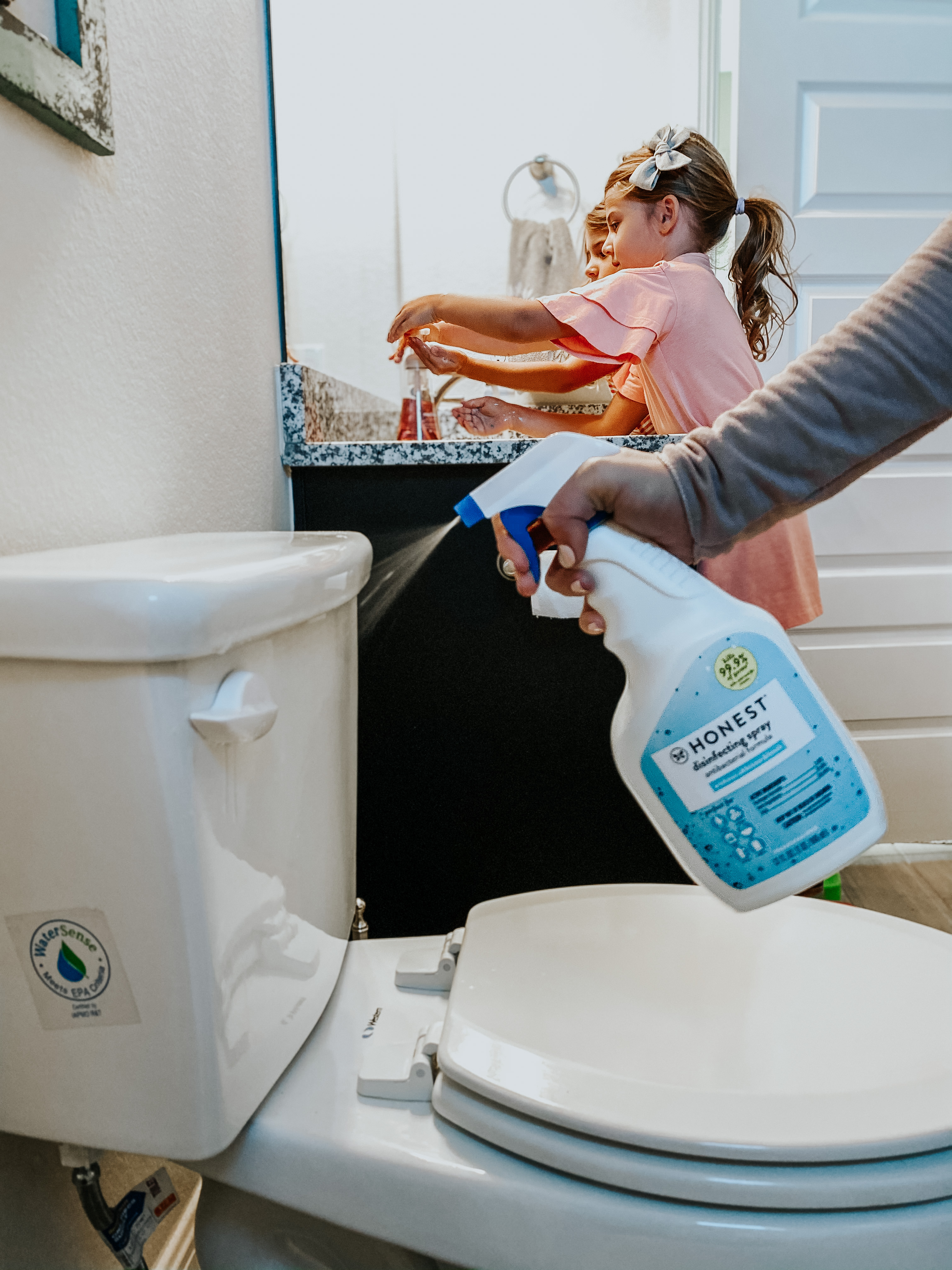 What will you clean first?? Remember to grab some the next time you're at Costco (or even better, order online!).